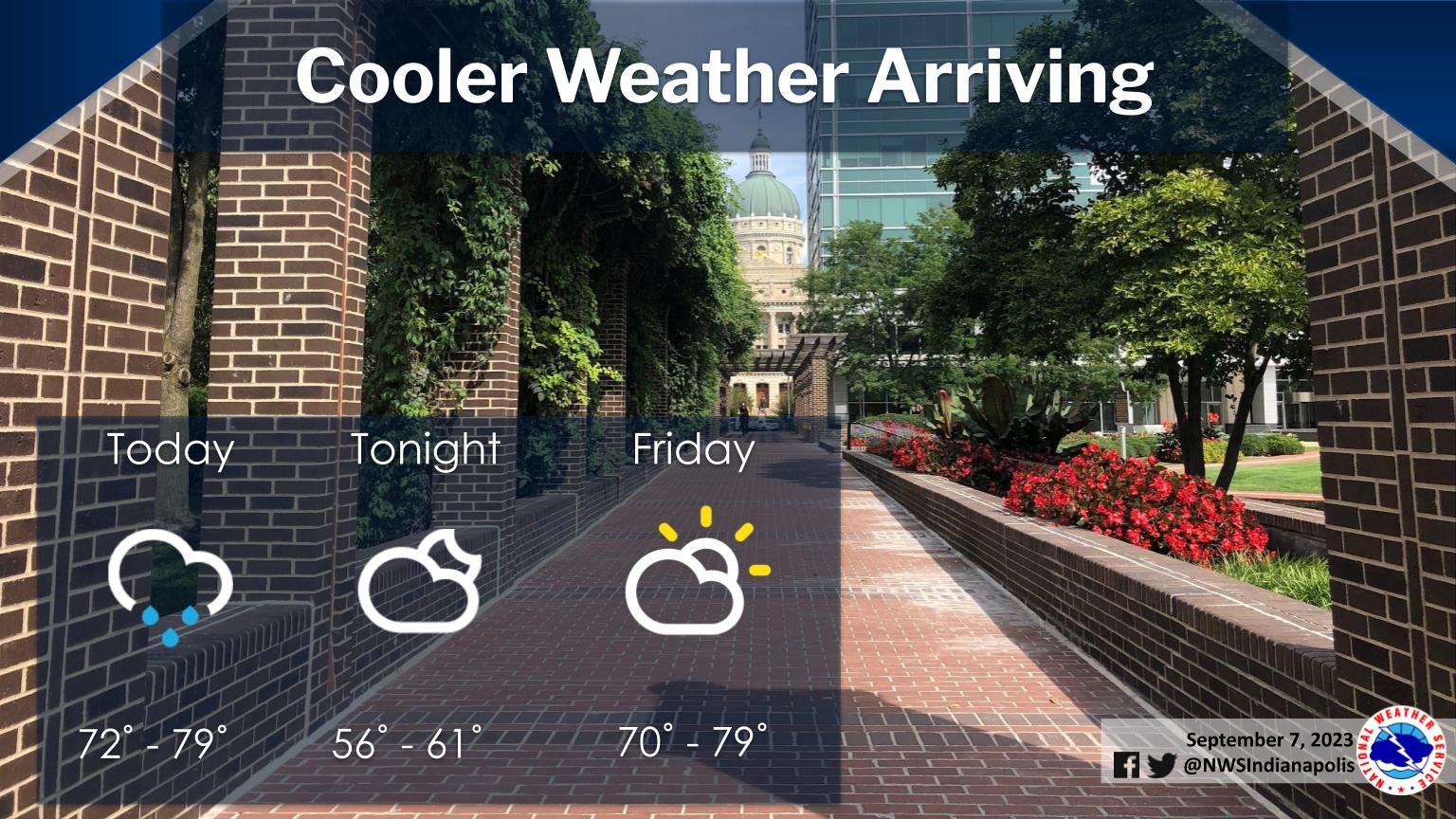 Cooler air will arrive today under cloudy skies and spotty light evening showers.
The cool weather will hand around through the weekend with afternoon highs mostly in the 70s and overnight lows mostly in the 50s.
SOURCE: NWS Indianapolis.
Follow NWS Indianapolis on Twitter @NWSIndianapolis for the latest Indianapolis area weather news.